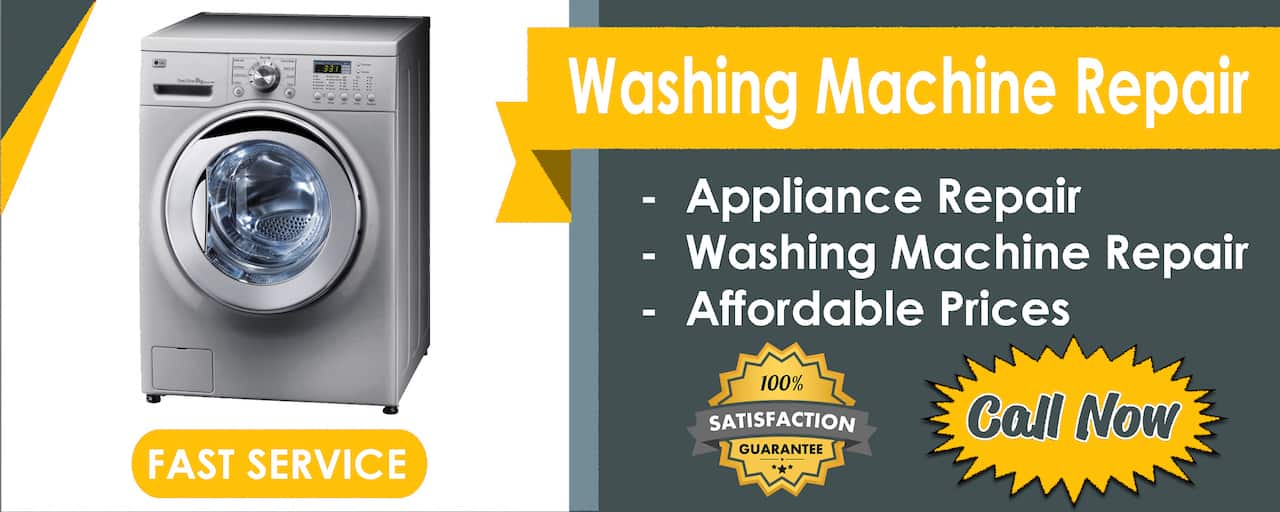 The washer or dryer is broken and dirty clothes are piling up. No one has time for trips to the laundromat. You do not need this situation. Call a reliable and affordable appliance repair service that offers service the same-day, like Instant Livonia Appliance Repair. We are a local appliance repair business and can fix your washer or dryer the same day you call.
Our skilled technicians carry the tools and have the training and experience to fix common and do complicated repairs on a single service call. We stock our vans with the manufacturer parts for all the major brands of washers and dryers: Sears, Carrier, Armstrong, GE, LG, Goodman, Lennox, Kenmore, Bryant, RCA, and more!
SCHEDULE TODAY: (734) 396-8864
WASHER PROBLEMS
LOUD/CONSISTENT NOISES
Loud noises coming from your washer are the most common reason we get calls to fix this appliance. We will come out the day you call, determine the cause of the loud noise and tell you if we can repair the part or need to replace it. Broken pump motors, worn belts, or damaged bearings are the usual culprits. It important to fix these problems and not just put up with the noise because the next thing will be that your washer will be very quiet and not working at all!
WON'T TURN ON/AGITATE
When the washing machine does not turn on, make sure it is plugged in and the circuit breakers are not flipped off. This problem is commonly caused by a bad thermal fuse, malfunctioning timer, or broken door latch. When a washer does not agitate, the problem is with the drive belt, coupler, agitator cogs, or the transmission. We will come out the day you call, find out what the problem is and either repair it or replace the broken part.
WON'T SPIN
When the washer won't spin there is something wrong with the motor coupling, wax motor, or door latch. We can fix these problems with a short service call on the same day that you call to make an appointment.
OVERFLOWS
When your washer overflows you have a bad water inlet valve, the air dome tube is not working properly, or the water level pressure switch is not working. When this happens, turn off the machine and even before you mop up the water on the floor call us for same-day repairs.
NO HOT/COLD WATER
When your washing machine is not producing either hot or cold water the problem is the inlet hose or a broken temperature control switch. These are easy, one-visit fixes. Call us today.
DRYER PROBLEMS
LOUD/CONSTANT NOISES
Loud noises are the most common reason we are called to fix dryers. Worn belts, broken bearings, or bad seals are the common reasons for your dryer making noise. Any and all of them need to fix fixer or eventually, your dryer will not work at all! Call us for same-day service.
NO HEAT/WON'T DRY
When your dryer does not heat up it defeats the purpose of the appliance. When this happens to your dryer, there is a broken high limit thermostat, or cycling thermostat, or heating element. And, when these parts malfunction they can also cause the dryer to run too hot as well! Our skilled repairmen will evaluate the problem and fix it in a single service call on the same day you ask us for help.
WON'T TURN ON/TUMBLE
Always make sure your dryer is plugged in and check the circuit breakers if it will not turn on. If these are OK your machine has a bad cycling element, high limit thermostat, or heating element. Call for same-day repairs and we will repair or replace the defective part.
WON'T TURN OFF
When the dryer refuses to turn off, unplug it. Then call us for same-day repairs. You have a broken timer or door switch.
TIMER WON'T ADVANCE
A modern dryer advances through several steps in its drying cycle. When the timer does not advance, there is usually a broken cycling thermostat or timer motor is defective. These are quick same-day repairs. Call us right away.